questions and support
 WebShop questions: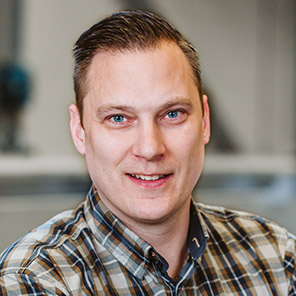 Daniel Morgonstierna, Sales Manager KAM
daniel.morgonstierna@nitatorstainless.se
Spare Parts questions:
Jesper Cordua, Spare Parts Manager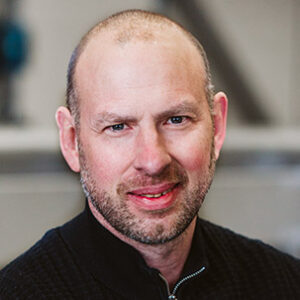 jesper.cordua@nitatorstainless.se
Tell us what you think!
Please feel free to send us your thoughts and suggestions to webshop@nitatorstainless.se.
Nitator Webshop User manual
The Nitator Webshop is a web based solution for Freezer spareparts, dedicated for the Linde organization. Access to the Nitator Webshop is limited to registered users only. Send your application for an account to spareparts@nitatorstainless.se. Please specify company name, your own full name, Email address and phone number in your application. In the webshop the users can:
Search for technical information about spareparts
See sparepart price and availability
See what part will fit on what freezer
Create a quotation to be sent to the user's Email address
Order spareparts. This requires a valid PO number.
Login page
To login, goto https://webshop.nitatorstainless.se and enter your Email address and Password.
First time users:
Klick "Forgot Password"
Enter your Email address.
Check your Email inbox for a password reset message and follow the instructions in the Email.
Product Page
The product page is the start page after the login. On the start page you can browse available items by scrolling down/up. In the "Search" field you can search for items by name or by item number.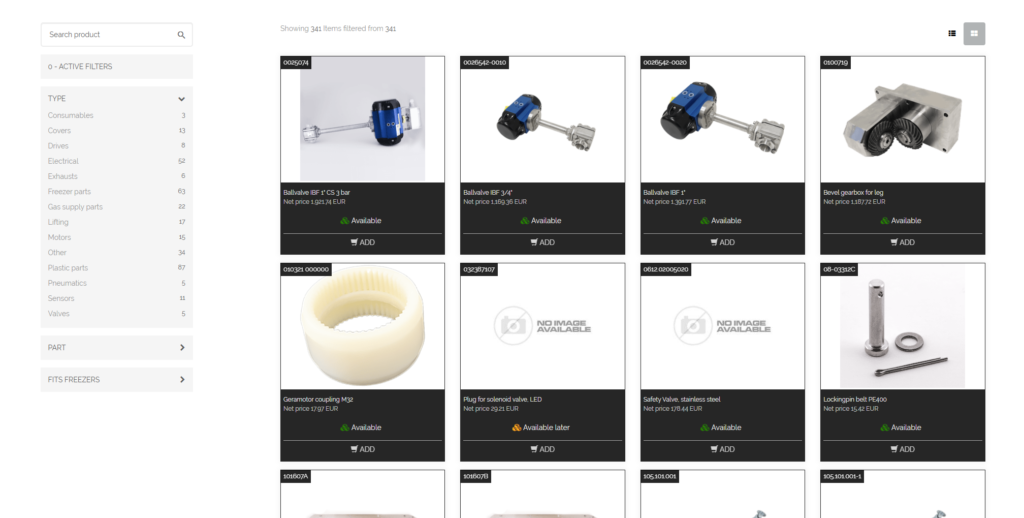 Filtering
Use the filters to drill down to the reuired item(s). For example to find a fan motor, select "Motors" in the TYPE filter, then select "Fan Motors" in the PART filter. Now you will se all available fan motors in the webshop.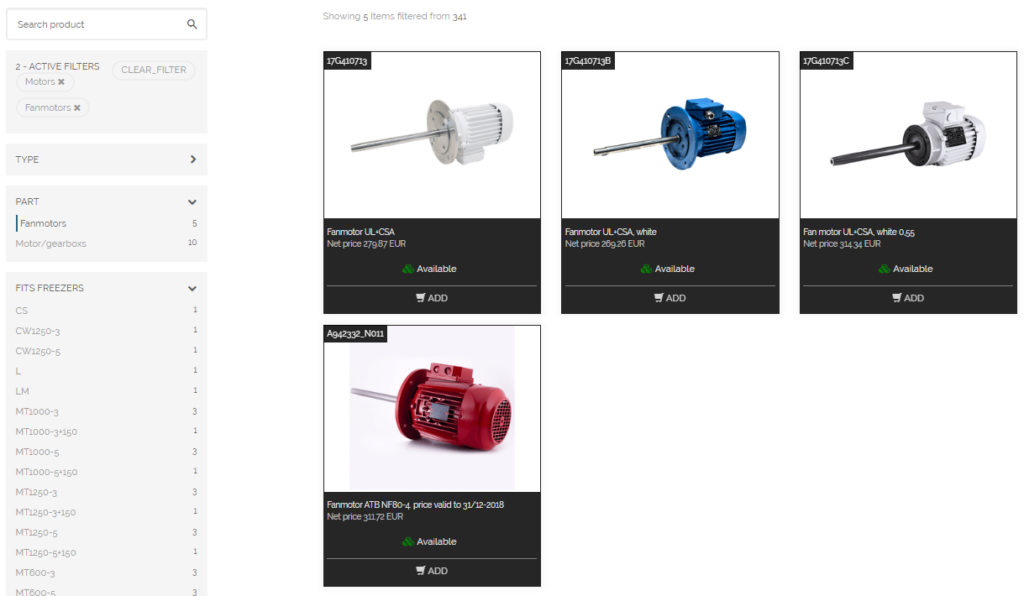 FITS FREEZER is another useful filter. Simply select the freezer type and you will see all available items for this typ of freezer. You can then add TYPE ocr PART filter to narrow down the number of items even more.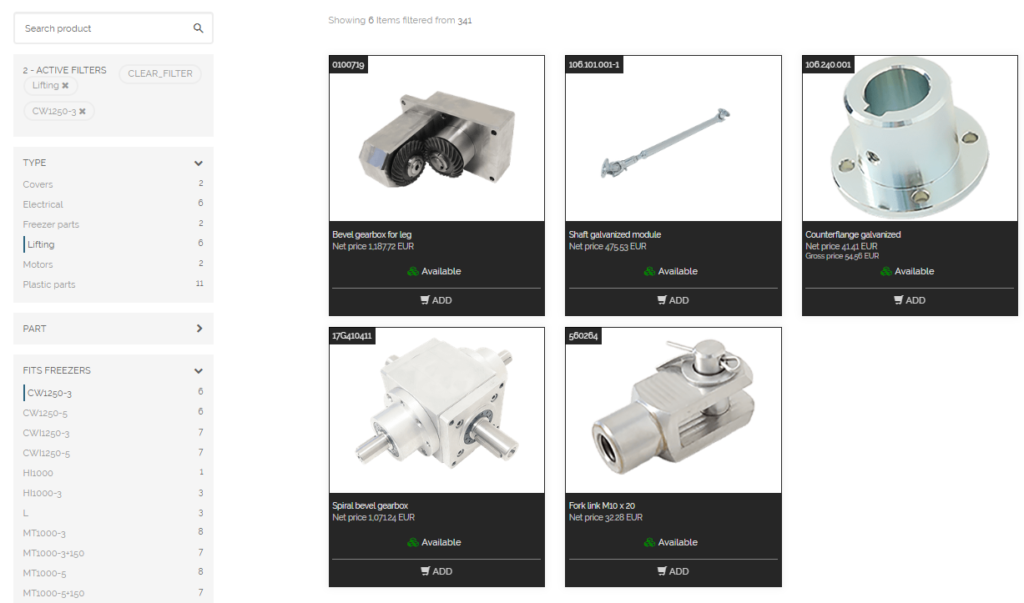 Item details page
On the item details page you can read more about the product and download any related documents, such as material certificates or assembly instructions. Klick ADD to add the item(s) the the shopping cart.
To see your shopping cart, click on the small SHOPPING CART symbol in the upper right corner.

Checkout
In the checkout, you can choose between SUBMIT QUOTE or SUBMIT ORDER.
A valid Purchase Order Number is required to be able to place an order.

SUBMIT QUOTE
When selecting SUBMIT QUOTE, an quotation will be created and sent by E-mail to your E-mail address. All quotes can be found under the ORDER HISTORY menu. No stock reservations of quotes items will be done and the availability of the quoted items is only valid at the time when the quotation was created.
Please note that the shipping cost is not included in the total price and has to be quoted separately.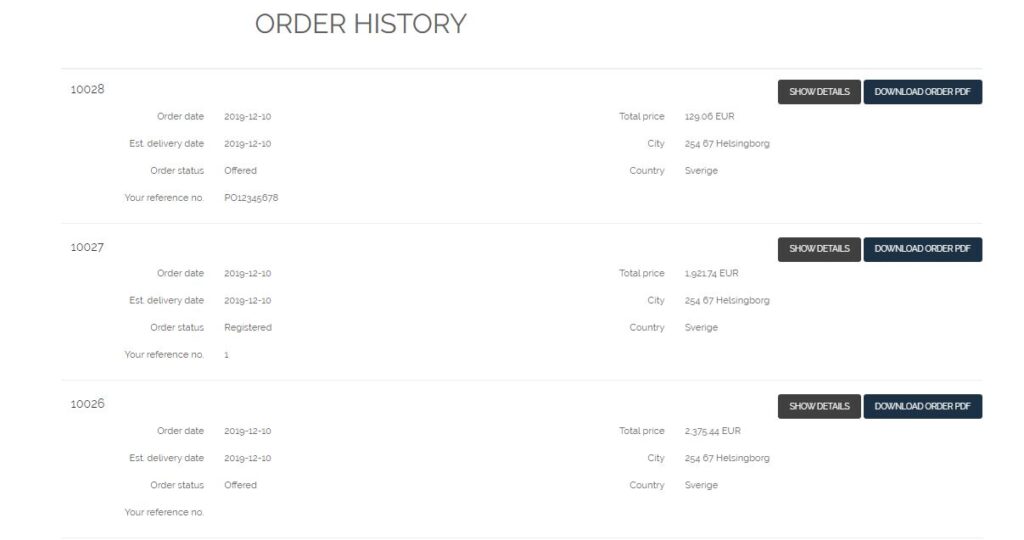 SUBMIT ORDER
When selecting SUBMIT ORDER, an order will be created and sent by E-mail to your E-mail address. All orders can be found under the ORDER HISTORY menu. The ordered items will be reserved in our stock, however a final delivery date will be confirmed by us.
Please note that the shipping cost is not included in the total price and will be quoted separately.
Order History
The ORDER HISTORY menu can be found under the COMPANY NAME in the top menu. All of your quotations and orders will be shown.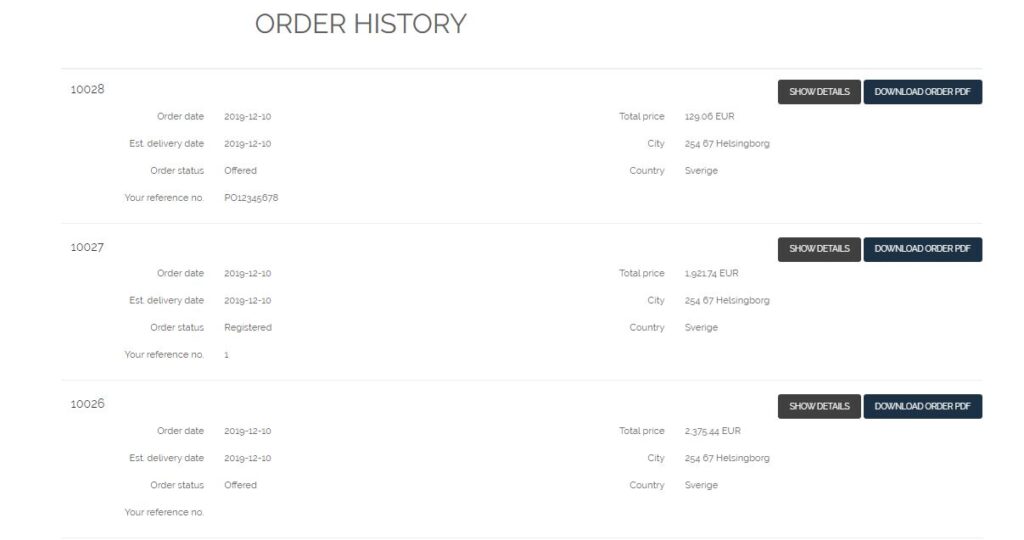 Under SHOW DETAILS you can see all details of the quote/order. You can send an E-mail with the quote/order to an optional E-mail address.
By clicking COPY TO CART you will copy all items in the selected quote/order to a new shopping cart for further processing. This could be very handy when ordering an identical or similar set of items, over again.